In 2015, Lower East Side (LES), NY, was one of six grantees to be part of the New York State Health Foundation's (NYSHealth) Healthy Neighborhoods Initiative (HNI). Beginning in 2018, the LES initiative was led by University Settlement, a community social services agency based in Lower Manhattan. The grant was directed by Jennifer Vallone and coordinated by Michele Rodriguez, Alison Smith, and Eva Wong. The HNI was a new sort of endeavor for University Settlement because it emphasized the built environment and activating outdoor spaces. The team's approach was to engage older, largely immigrant adults to determine how the organization can support health, nutrition, and physical activity through changes in and outside of University Settlement's facilities. Healthy Places by Design talked to Jennifer and Michele about the initiative, here are the highlights.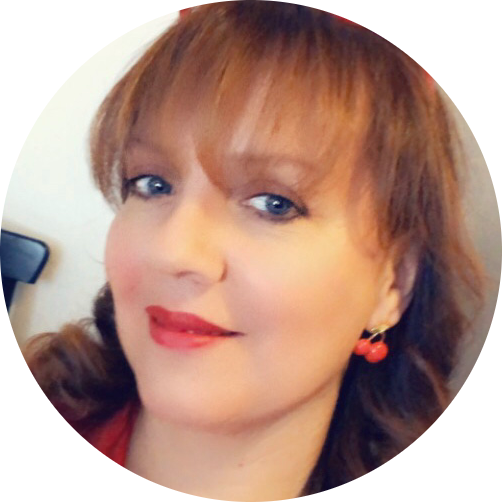 PB: What was your role in the HNI in the Lower East Side?
JV (image on right): My role was as a supervisor making sure that the work was happening.
MR (image on left): I made sure nutrition work and some of the physical activity and exercise components were completed in our facilities.
What impact did your experience in the HNI have on you as a professional?
MR: The pandemic put a spotlight on the lack of access to healthy food in our neighborhoods. We became keenly aware of our centers as places where people come to enjoy nutritious meals. Now, I think more about the importance of nutrition to the participants, both here and at home. Listening to our HNI colleagues from other communities shaped the work we did. For example, we tapped into new local resources like the Essex Street Market healthy eating classes. We distributed Health Bucks to participants to purchase more fruits and vegetables, and we tried to improve what the local food pantry offered. Participants in our programs have always had a big say in menu choices and they are now more educated about healthy eating. They have begun to request more plant-based and whole-grain items in their menus.
JV: Personally, I took over this project as a new supervisor to this team. It is interesting to lead a project with so many people involved, to communicate clearly, and stick to deadlines. That's been a good learning curve for me. There were some partners who became more involved with us because of this project. It was good to get to know them, but in a different way. Our most active core partners in this project were the Cooper Square Committee, FABnyc, and the Chinatown NNORC (Neighborhood Naturally Occurring Retirement Community).
What were your greatest challenges as a community convener?
MR: In the beginning, we had great collaborators but not all of them remained involved as partners after the first couple of meetings. We also experienced a lot of staff turnover.
JV: We had some on-the-ground challenges — everyday things, such as needing to reallocate staff to various locations to make things happen. And, from our very first focus groups, the participants were 100% against the walking trail we proposed as one of our main strategies.
What are you most proud of as a convener?
JV: Our older adults support team has been working so well together. They don't always agree, but they're a cohesive team. I love how well they solve problems together, how they fix things, and how they share resources. This grant was a significant opportunity to work across various University Settlement sites for older adults.
MR: Our centers are now much more nutrition-focused. We improved the quality of information getting to participants through classes and resources. We learned more about our neighbors and about safety in the neighborhood. We learned what participants would and would not do in their community. The oral history walks were an improvement on our original idea to create a fixed walking trail. I look forward to implementing it.
"This grant was a significant oppotunity to work across various University Settlement sites for older adults." 
What are the biggest or most lasting impacts of the HNI in your community?
MR: One was keeping participants' needs at the forefront with elected officials, caregivers, and the community. Participants became advocates for their community. For example, during our small group meetings with participants, someone asked if we would be raffling turkeys for Thanksgiving this year. When we told them we did not have the turkeys, they called their elected officials. Participants now feel empowered to request resources when they see that other neighborhoods have them and they don't. We used to hear, "Why didn't I get anything?" Now we hear, "Let's talk to elected officials get some fresh food in our pantry, Michele." FABnyc also has two wonderful artists creating oral and written history workshops.
JV: One other impact we see are stronger partnerships. The benefits of that include everything from better and more interesting programing to strengthened emergency relief food assistance. Now our older adult community, which is mostly low-income people of color and/or immigrants, has a larger, shared vocabulary about healthy eating and exercise that incorporates their lived experiences.
What advice would you offer to organizers from other communities?
JV: Do your homework about what you're proposing to do first. Our approach was way too top-down. And pull together a diverse group of partners early. The three partners who've stuck around with us are not government entities. They are from the arts world (FABnyc), housing (Cooper Square), and older adult services (the Chinatown NNORC).
MR: I also wish we had met with partners earlier. I suggest having a tenant organization as a partner. And organizers can canvas their neighborhoods for resources that they may not know about. We didn't know about some resources available to us until COVID hit. Also, take more field trips to learn from colleagues. The visits we made to our Harlem HNI peers were inspiring and very helpful. As a result, we recalibrated and moved away from the single walking trail idea.
"It was tremendously helpful to know they supported us and didn't question why things weren't always working. I never worked with another funder quite like that."
What advice would you offer to funders supporting community health equity?
JV: Regarding NYSHealth, we initially had some mixed feelings about the self-reflection required during evaluation visits, peer convening meetings, and monthly 1-on-1 meetings. We definitely experienced some stress about the number of check-ins, but, by far, the relationships and ability of the Foundation and the technical assistance team outweighed those issues. Ultimately, the check-ins were helpful and deepened our relationship. We were also challenged by the evaluations and never felt that we fit into that process. At the end of the day, we enjoyed the opportunity to take our time. Not every foundation allows that. They brought a remarkable group of people together for learning.
Funders should trust grantees, even if something is not working. Be nice. Allow for collective learning. Allow for regular check-ins even though they create anxiety. Offer constant resource sharing and celebrate your grantees.
The Foundation shared resources and opportunities to participate with community partners. This was a huge benefit and something not all funders do. For example, a government funder recently asked us to coordinate an equity and participatory budgeting project. They offered us $40,000 to do it, too, but wouldn't allow us to compensate the partners we needed. In the end, we felt that we would need to give them financial resources, so, ultimately, we said no to the project.
MR: The format of the check-in calls was a new experience for me that made me reflect on our work and progress. We took the time to talk out the issues and none of those conversations felt judgmental. The technical assistance provider and Foundation staff listened, heard us, and offered resources. It was tremendously helpful to know they supported us and didn't question why things weren't always working. I never worked with another funder quite like that.
This blog is two of six in our Conveners for Health and Equity in Six New York Communities blog series. Read the full blog series here.