What does social solidarity mean? It can be expressed in different ways and take various forms. At the heart of it, social solidarity emphasizes the interconnectedness of people which compels them to enhance the lives of others. It is an essential component of improvements to achieve health equity in communities.
Social solidarity is the focus of a new resource available through our partners at County Health Rankings & Roadmaps (CHR&R). Healthy Places by Design has a longstanding partnership with CHR&R, providing a variety of supports that bolster the shared values of our organizations. Our current collaboration includes co-producing monthly national webinars and post-webinar discussion groups, and facilitating health equity narrative discussions with community partners. CHR&R recently added a podcast series focused on social solidarity to their menu of resources for communities. Beth Silver is the Communications, Outreach and Engagement Team Leader with CHR&R and one of the co-hosts of the In Solidarity podcast. I invited Beth to share about how the podcast fulfills a unique niche and will help anyone engaged in community health equity efforts.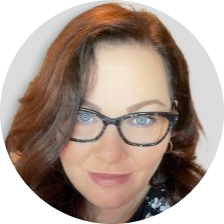 Joanne Lee (JL): County Health Rankings & Roadmaps (CHR&R) is a leader in offering practical resources to help communities make meaningful and lasting health improvements. Why did you decide to add a podcast series to your menu of resources?
Beth Silver (BS): CHR&R engages our audiences through all kinds of channels – our webinar series, our website and blog, regular newsletters, social media, the news media. Podcasts seemed like a natural addition to that lineup. It's a medium through which we can connect with our audiences and explore deep health equity and social solidarity – ideas fundamental to improving health and well-being for everyone. Podcasts provide this space where we can stretch beyond the confines of the written word and think out loud.  We've been able to bring in historical context, data, strategies and equity, and connect all of it to our collective well-being. It's the latest way CHR&R is building awareness of the multiple factors that influence health.
JL: What can podcast listeners expect (that's different from webinars, discussion groups, and other CHR&R resources)?
BS: CHR&R has had a lot of success producing a monthly webinar series with discussion groups with support from your team. Those focus on the "how to" address issues in public health and health equity, and include guests who share their experiences and provide audiences with actionable steps to improve community health.
The podcast serves as a complement to the webinars. It provides an opportunity to engage in casual, yet critical dialogue, challenge assumptions and explore historical context on relevant health topics. It focuses on working together to build community power and create places where everyone thrives. We're bringing in authors, activists, and scientists from across the country for interviews, along with our own data, strategies, and experts from within CHR&R. It's an easy format that allows the audience to listen in at any time and from anywhere.
JL: Who is your audience for the podcast?
BS: Our podcast audience is comprised of practitioners and policymakers in public health, health care, and community and economic development. We're working to bring our interviews and discussions to an even broader audience that we think will benefit from the connections we're making between power, place and health.
While researching how to start a podcast, everyone said to set our expectations low. A lot of podcasts have a few dozen listeners to start. But we had the benefit of CHR&R's work and its audiences behind us, along with the attention the annual rankings release brings in April. Combined with a digital media strategy, we've been able to bring in nearly 5,000 listeners to our debut series – six episodes on the racial wealth divide and how it impacts health.
JL: How was the podcast name, In Solidarity, selected? 
BS: The name is an extension of the theme around social solidarity. My podcast co-host, Ericka Burroughs-Girardi, came up with the idea to tell stories through the lens of social solidarity. It ties together the idea that our collective decisions and the consequences of those decisions impact us all. We are all intertwined, whether we live in Bellingham, Washington or Jacksonville, Florida.
We start our interviews by asking our guests what social solidarity means to them, and it has revealed such touching responses. Those connections aren't always obvious and starting with that question shifts the frame and brings our humanity into focus when we delve into the data.
It ties together the idea that our collective decisions and the consequences of those decisions impact us all.
JL: What have been some of the most compelling lessons from the In Solidarity podcast series so far? 
BS: There have been so many valuable pieces resulting from the podcast. Every single interview has felt like it contained a "wow" moment. Two who really stand out are Drs. Christine Muganda and Andre Perry. Dr. Muganda is the Data & Analytics team leader at CHR&R, and when asked what social solidarity meant to her, she responded: "When I think of social solidarity, there is this specific Swahili proverb that comes to mind, Tuko Pamoja. It is a Swahili saying that can't quite be translated into English because it is deeply cultural, but it means we are together. We are positioned together. And it captures the ideas of empathy and interconnectedness, that we rely on each other and that our well-being is intertwined."
Dr. Perry, an author and fellow at the Brookings Institution, also brought so much to his interview. I really appreciated the moral considerations that he spoke about when evaluating reparations as a way to eliminate the racial wealth divide. "We have to do this [reparations] because it's the right thing to do. It's the moral thing to do. And I always have to be reminded, we all do, that this is about being our highest selves, being our moral selves. And that includes being sound morally."
It's that human connection – the interconnectedness of our lives and fates – that has come through. And given that that's the theme behind this podcast, I know that my co-host, Ericka Burroughs-Girardi, and I really feel like we've hit on something.
JL: What can podcast listeners expect from In Solidarity in the future? 
BS: We're just wrapping up a three-part series on the gender pay gap's connection to health. The series extends from our national findings report, which focused on achieving a just recovery from the pandemic for everyone. We're also producing a webinar and what we call a data spotlight – or report with an interactive map and graphics – on the gender pay gap.
We've incorporated more interviews in these episodes and the shows will run a little longer than the first series in the future. We have so many ideas and so much energy to keep producing podcasts on the topics that CHR&R is examining! We're hoping to post several series in 2023.
To listen and subscribe to County Health Rankings & Roadmap's In Solidarity podcast click here.