The Undesign the Redline exhibit I saw two years ago had a powerful impact on me. This comprehensive, interactive visualization of the history of structural racism and classism included copies of historic bank documents and maps from local neighborhoods along with exclusionary statements about who could and couldn't buy homes in those locations. A graphic timeline illustrated the layered, cumulative assault on people of color that continues today.
Redlining began in the 1930s and was one of many other discriminatory policies and practices that spawned decades of disinvestment along racial lines, especially related to land use and community design. Black neighborhoods were not maintained nor improved like White neighborhoods. This disadvantaged generations of families who had to live without—or with greatly reduced access to—high-quality parks, schools, homes, jobs, public transportation, and other factors which affect health and wellbeing. Professionals in the planning sector directly influence all of these factors, which is why it is so important that they not only understand the sector's history of inequitable practices, but also have the skills to rectify disparities that persist today.
In a recent conversation I had with David Rouse, Managing Director of Research and Advisory Services for the American Planning Association (APA), he noted that planners are ethically bound to support the needs of historically excluded communities and communities of color. It is written in the American Institute of Certified Planners code of ethics. Yet, many of the field's professionals recognize that there is a gap between this aspiration and the realities of how it shows up, or doesn't, in their day-to-day work.
To address this gap, the APA recently adopted a new Diversity and Inclusion Strategy that commits to "promoting more inclusive, just, and equitable communities through a planning profession as diverse as the communities we serve." The strategy outlines ways to increase diversity among planning professionals and build their capacity to practice inclusive, culturally-competent, and equitable planning. APA also plans to expand partnerships with historically excluded groups and respond to changes in and challenges faced by communities.
Three planners we spoke with believe that, while these recent efforts to increase diversity and inclusion are important, the planning profession must do significant work in order to fully address the complexity of equity.
Meishka Mitchell, Vice President of Cooper's Ferry Partnership in Camden NJ, sees the need daily. Healthy Places by Design team members met Meishka recently when she presented during a webinar we hosted about "Exploring and Addressing Institutionalized Racism to Cultivate Health." She discussed Cooper's Ferry's work to address environmental racism. We were impressed with the Camden SMART initiative, a community-driven movement that uses innovative infrastructural techniques for storm water management that improve conditions for economic development, water quality, and quality of life for Camden City residents and the Delaware River watershed. She shared: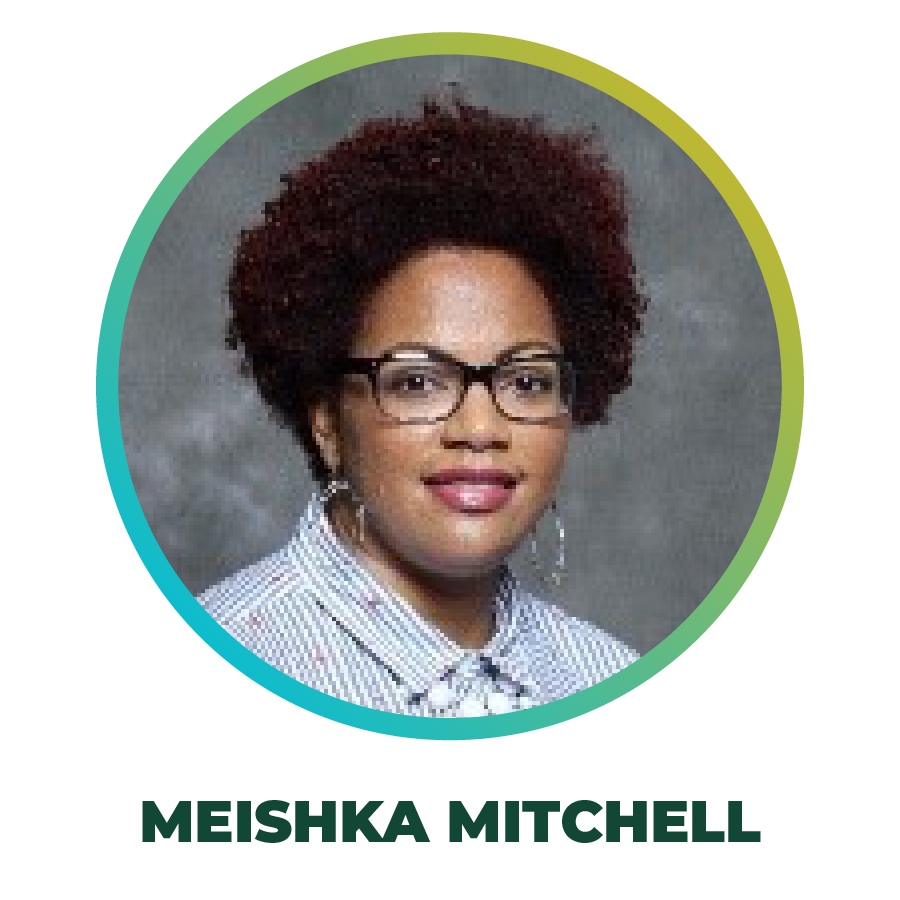 "Diversity, equity, and inclusion exist on a continuum that requires increasing levels of commitment, intentionality, and vulnerability. In the planning sector, professionals are encountering increasing levels of diversity in the communities in which they work. We have begun to rise to this new challenge by adding "equity" to our vernacular. In many ways, this has helped elevate the discussion of equity from our communities, to our homes, to our board rooms. However, it is up to us to not get stuck at the level of 'discussion' alone. It is imperative that we work to ensure that our discussions evolve to community-driven action, planning, and implementation. It is my hope that our journey on the "equity" continuum progresses, and that it becomes less of a buzz word or stand-alone section in a neighborhood plan, but centers our thinking for infrastructure, transportation, environment, and everything that we do."
—Meishka Mitchell, AICP, PP
We've known Dr. Samina Raja since she served as a partner in Buffalo, NY's efforts to increase opportunities for active living as a grantee of Healthy Places by Design's founding national initiative, Active Living by Design. She is the Associate Dean for Research and Inclusive Excellence, School of Architecture and Planning at the University of Buffalo as well as Principal Investigator for the university's Food Systems Planning and Healthy Communities Lab. Her work to build equitable, sustainable, and healthy communities focuses on community-led government, planning, and policy, and she's earned national recognition for her work on food systems and health equity. Here's what she said: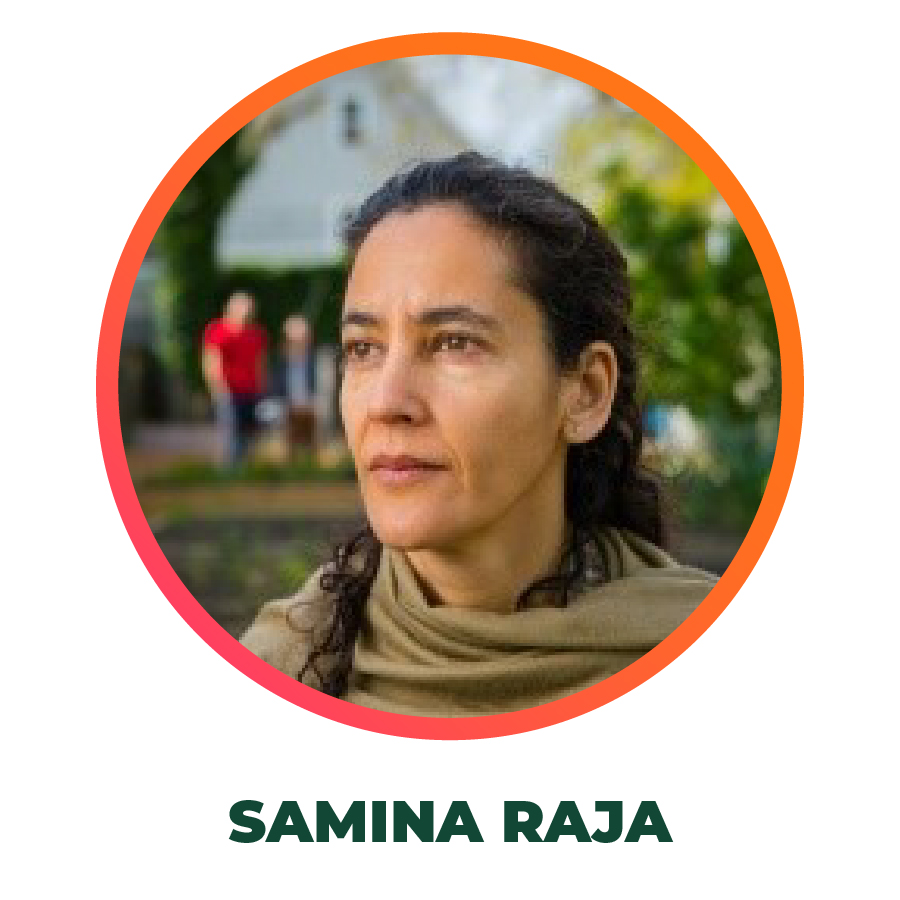 "Planners need to be intentional about outcomes for marginalized people. For example, consider a neighborhood where single parents and women of color struggle to secure living wage jobs that would enable them to afford high-quality daycare, healthy food, health insurance, and other life essentials. This neighborhood has no grocery stores (no surprise!). In this scenario, a progressive city government may decide to use development incentives to attract a high-quality grocery store that sells locally grown, fresh, healthy, and affordable food. While this seems like a good idea, the arrival of the grocery store may lead to gentrification of the neighborhood; residents who previously had poor access to food would now also be priced out of their homes.
By contrast, a city government concerned with equitable transformation would focus on improving transportation connections between good jobs and good food for its residents and, for example, might deploy its economic development funds to incentivize the launch of a food retail cooperative owned by people who actually live in the neighborhood.
Remember, people of color and other marginalized people across the country are already taking action to transform their own communities into more diverse, inclusive, and equitable places. Planners need to 'see' and amplify this ongoing transformation. Planners have to reflect on the profession's historic role in exacerbating inequities that we see in the world today, and take bold steps in dismantling the structures that hold up these inequities."
—Samina Raja, PhD
Nupur Chaudhury is a program officer for the New York State Health Foundation, with which we partner to support the Building Healthy Communities initiative. Nupur is also a member of APA and a Fellow of Urban Design Forum. She agrees with the need to be more intentional about equity, explaining: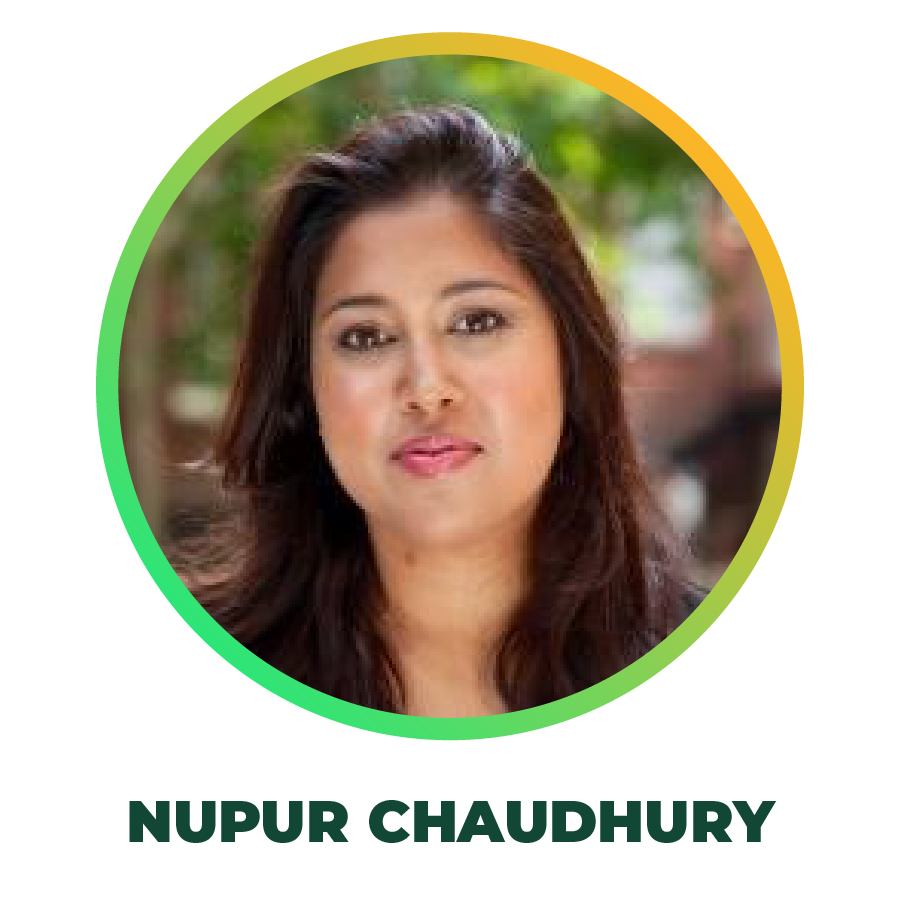 "We will not achieve the vision of equitable communities unless the planning sector fully acknowledges its role in tearing neighborhoods apart. Urban planning was complicit and supportive in advancing city, state, and federal governments' racist policies—such as planned shrinkage, urban 'renewal,' segregated public housing, and redlining—all of which denied communities of color the opportunity to create and maintain deep social ties and networks, which are key to building wealth. Root Shock and The Domino Effect are two resources that offer a deeper understanding of these practices.
We also need more planners of color. Without representation reflective of the racial makeup of the country, the planning sector will continue to be a profession of mostly White men and function as an echo chamber of 'doing good,' but not necessarily 'doing right.' Let's encourage communities of color to see planning as a career opportunity by talking about it with young people and offering scholarships to planning schools for students of color. The Center for Urban Pedagogy and the Octavia Project are doing work around this.
Finally, the planning sector needs to partner with historically disadvantaged groups and neighborhoods, and related organizations, while also developing new systems that put power in the hands of these groups and neighborhoods. The Participatory Budgeting Project provides new and interesting models, but there are more options that the planning sector has to explore."
—Nupur Chaudhury, MUP, MPH
Just as redlining's effects linger today, the policies, practices, and investments we make right now will impact lives for generations to come. The planning profession must do its part to ensure that equitable outcomes are prioritized with every design decision.